BIOCRYST – IC BARI
DESCRIPTION:
Crystallization and structural characterization of biological macromolecules and protein-ligand complexes (BioCryst)
The activity of the BioCryst group concerns the structural study of biological macromolecules conducted by crystallographic techniques and assisted by computational modeling. The goal is multiple: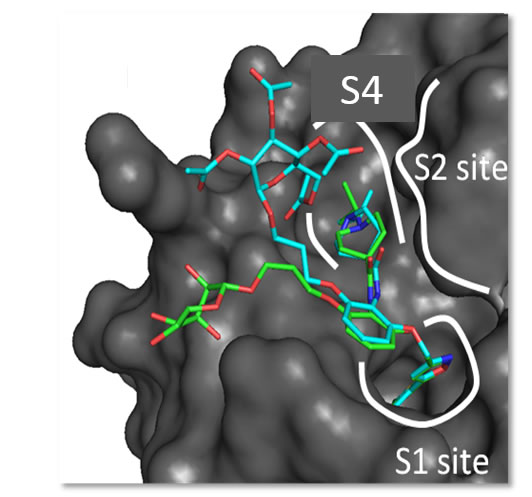 1) to determine the crystal structure of proteins of pharmacological or biotechnological interest;
2) to study the functional movements of proteins through molecular dynamics simulations applied to the experimental structure;
3) to design site-specific mutations on p oteins to improve in their functionality;
4) to study the interaction of potential drugs with target proteins;
5) to design more active and selective drugs based on the experimental crystal structure information.
The protein crystallization activity is propedeutic to the structural study by X-ray diffraction, and it often represents its limiting factor. The group performs this activity by using consolidated techniques (vapor diffusion, batch) and develops new techniques based on the use of composite materials made of membranes, hydrogels and nanoparticles. In addition to research, protein crystallization is applied to biotechnological and industrial processes such as active food packaging, catalytic bioreactors and purification of high added value pharmaceuticals.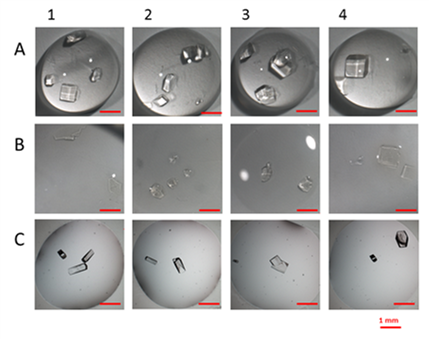 The BioCryst group also deals with the structural characterization of samples subjected to external stimuli during the measurement process. Experimental techniques and data processing algorithms have been developed that allow for automatic and immediate information on the kinetics of solid state transformations that intervene on the sample and atoms involved in structural changes. In particular, it is possible to determine the structural changes of the "active" atoms, that is, those responding to the stimulus exercised during the measurement, even though the whole structure of the material is unknown. Such techniques are applied to advanced materials of technological, environmental or medical interest, as well as biological systems.
Contact Person : ROCCO CALIANDRO
e-mail: rocco.caliandroATic.cnr.it
Tel : 0805929150


INVOLVED STAFF :


FACILITIES AND LABORATORIES :
Biocrystallography Laboratory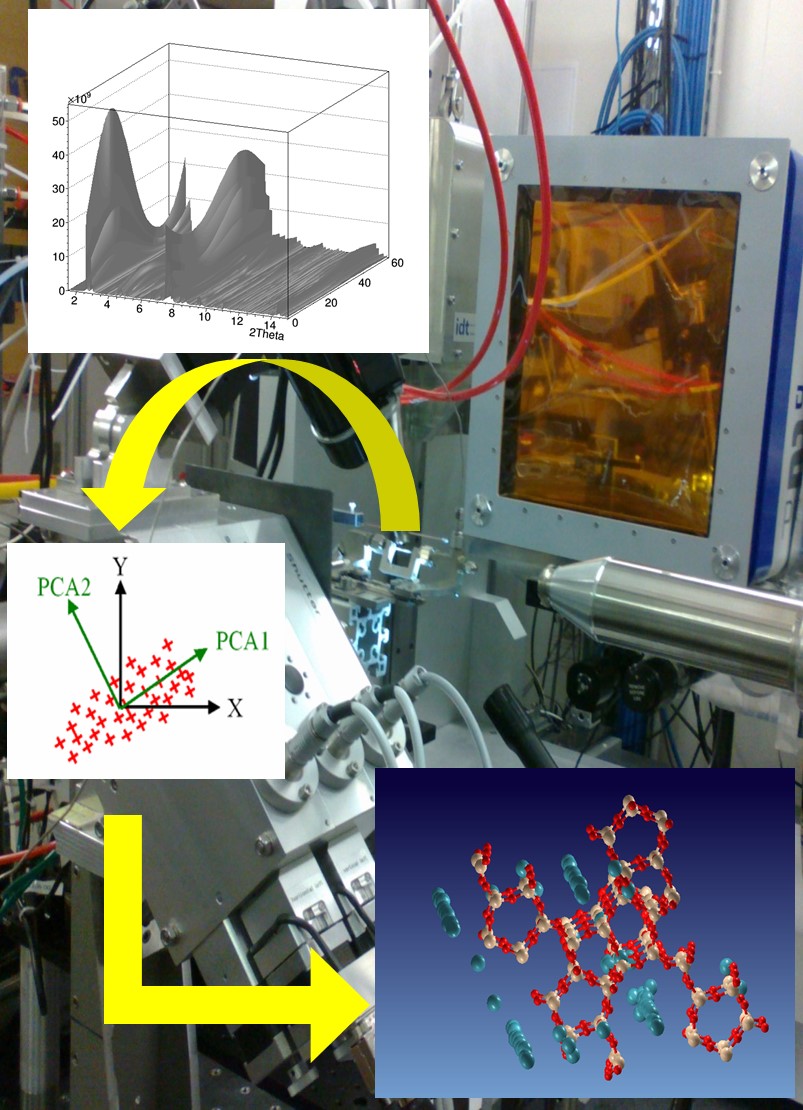 Main european synchrotron facilities, such as the European Synchrotron Radiation Facility (Grenoble, France) and Diamond Light Source (Didcot, UK), to which group members have access through long-term projects.
Main synchrotrones in the world such as National Synchrotron Light Source II (Brookhavem, USA) and Pohang Light Source (Pohang, Korea), to which group members have access through projects in collaboration with local groups.


GROUP RELATED RESEARCH PROJECTS :
Progetto bilaterale Corea del Sud


GROUP RELATED PUBLICATIONS :
Oxaliplatin Binding to Human Copper Chaperone Atox1 and Protein DimerizationBD Belviso, A Galliani, A Lasorsa, V Mirabelli, R Caliandro, F Arnesano, …Inorganic chemistry 55 (13), 6563-6573
Bioinspired Synthesis of CaCO3 Superstructures through a Novel Hydrogel Composite Membranes Mineralization Platform: A Comprehensive ViewG Di Profio, SM Salehi, R Caliandro, P Guccione, G Nico, E Curcio, …Advanced Materials 28 (4), 610-616
How a β-D-glucoside side chain enhances binding affinity to thrombin of inhibitors bearing 2-chlorothiophene as P1 moiety: crystallography, fragment deconstruction…BD Belviso, R Caliandro, M de Candia, G Zaetta, G Lopopolo, F Incampo, …Journal of medicinal chemistry 57 (20), 8563-8575
Tailored hydrogel membranes for efficient protein crystallizationGD Profio, M Polino, FP Nicoletta, BD Belviso, R Caliandro, …Advanced Functional Materials 24 (11), 1582-1590
Tailored multivariate analysis for modulated enhanced diffractionR Caliandro, P Guccione, G Nico, G Tutuncu, JC HansonJournal of Applied Crystallography 48 (6), 1679-1691