Targeting e Delivery molecolare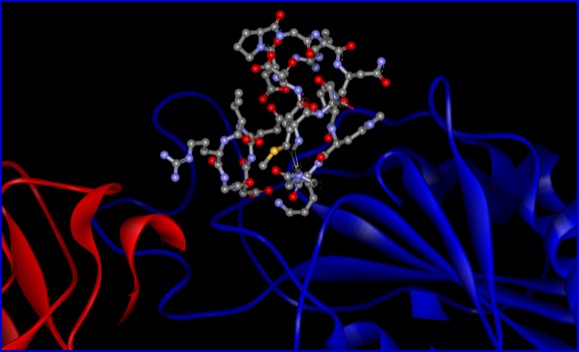 Obiettivo generale è l'identificazione e la verifica di nuovi meccanismi molecolari che regolano il "targeting" molecolare a sistemi a diversa complessità, in modo da modularne le loro funzioni biologiche e geniche, e studiarne i processi di "delivery" specifico.
L'attività di ricerca si inserisce nell'ambito dello studio del riconoscimento molecolare in sistemi complessi del tipo proteina-proteina, peptide-proteina, oligonucleotidi-proteina, nonchè di sistemi sintetici biomimetici basati su proteine e oligonucleotidi. L'attività di ricerca è volta allo studio di nuovi meccanismi molecolari che regolano il "targeting" molecolare di sistemi con diversa complessità, per progettare nuove molecole selettive, farmacologicamente attive, per la diagnosi precoce e la terapia di patologie ad alto impatto sociale. A questa attività di ricerca si affianca lo studio dei processi di delivery di sistemi bioconiugati appositamente progettati, per individuare possibili strategie per la formulazione di nuove sostanze farmacologicamente attive. In particolare, le attività di ricerca in corso sono focalizzate: allo sviluppo di sistemi sintetici riconoscibili da target biologici, allo sviluppo di bioconiugati per il drug delivery di farmaci e diagnostici.
Alcuni dei risultati ottenuti dal gruppo hanno riguardato a) lo sviluppo di nuove molecole in grado di inibire, in modo selettivo l'interazione di specifici fattori coinvolti nell'angiogenesi tumorale e alla sovra espressione di recettori delle integrine (v3, v5 etc), per applicazioni diagnostiche e terapeutiche; b) lo sviluppo di sistemi di natura peptidica in grado di interagire con il recettore 2 per il fattore di crescita epidermico umano (HER2), coinvolto in diverse forme tumorali.
– L Pirone, A Del Gatto, S Di Gaetano, M Saviano, D Capasso, L Zaccaro, E Pedone. "A Multi-Targeting Approach to Fight SARS-CoV-2 Attachment" Front Mol Biosci. (2020) 7:186.
– D Capasso, A Del Gatto, D Comegna, L Russo, R Fattorusso, M Saviano, S Di Gaetano, and L Zaccaro. "Selective Targeting of v5 Integrin in HepG2 Cell Line by RGDechi15D Peptide". Molecules. (2020) Sep 19;25(18):E4298.
– S De Luca , V Verdoliva and M Saviano " Peptide Ligands Specifically Targeting HER2 Receptor and the Role Played by a Synthetic Model System of the Receptor Extracellular Domain: Hypothesized Future Perspectives" J Med Chem (2020) Nov 23. doi: 10.1021/acs.jmedchem.0c01340.
– G Pepe, E Calce, V Verdoliva, M Saviano, V Maglione, A Di Pardo and S De Luca. "Curcumin-Loaded Nanoparticles Based on Amphiphilic Hyaluronan-Conjugate Explored as Targeting Delivery System for Neurodegenerative Disorders." Int J Mol Sci. (2020) 21(22):8846.